Skate Deck - Are You Gonna Eat That - 10 Year Anniversary Limited Edition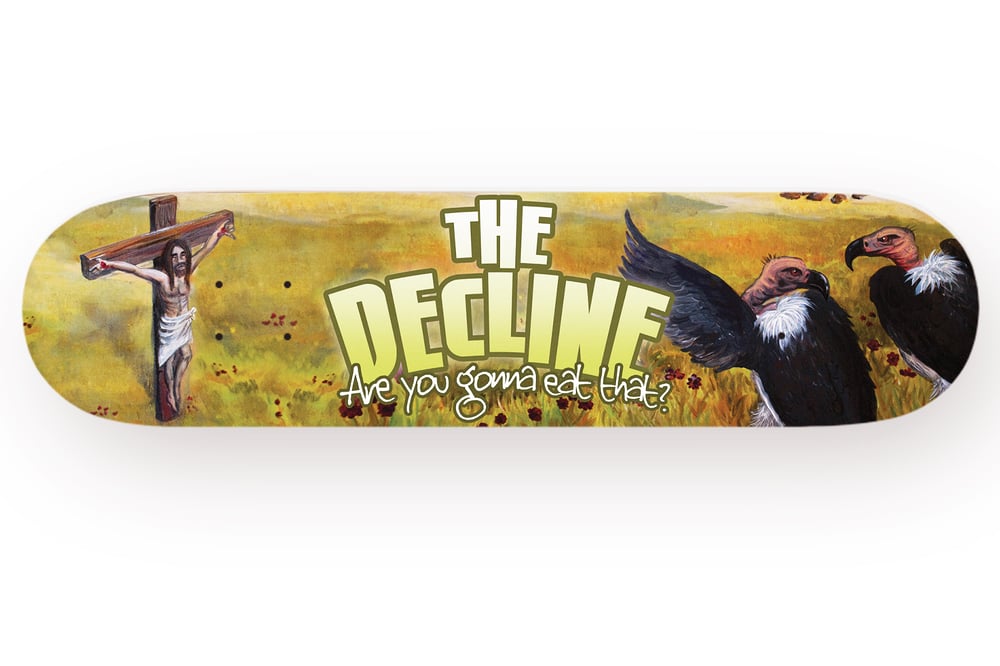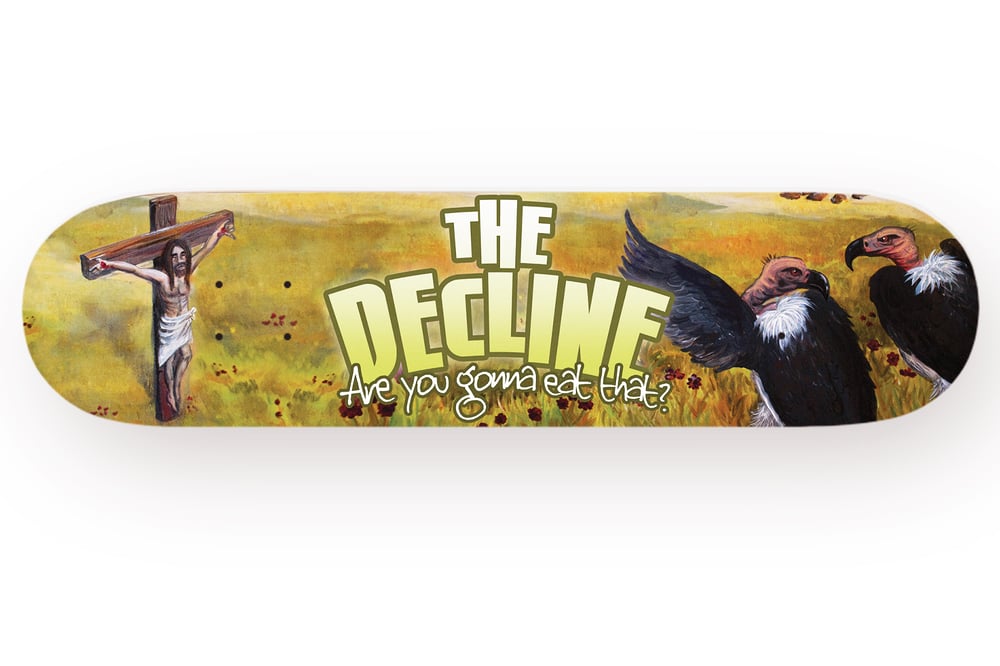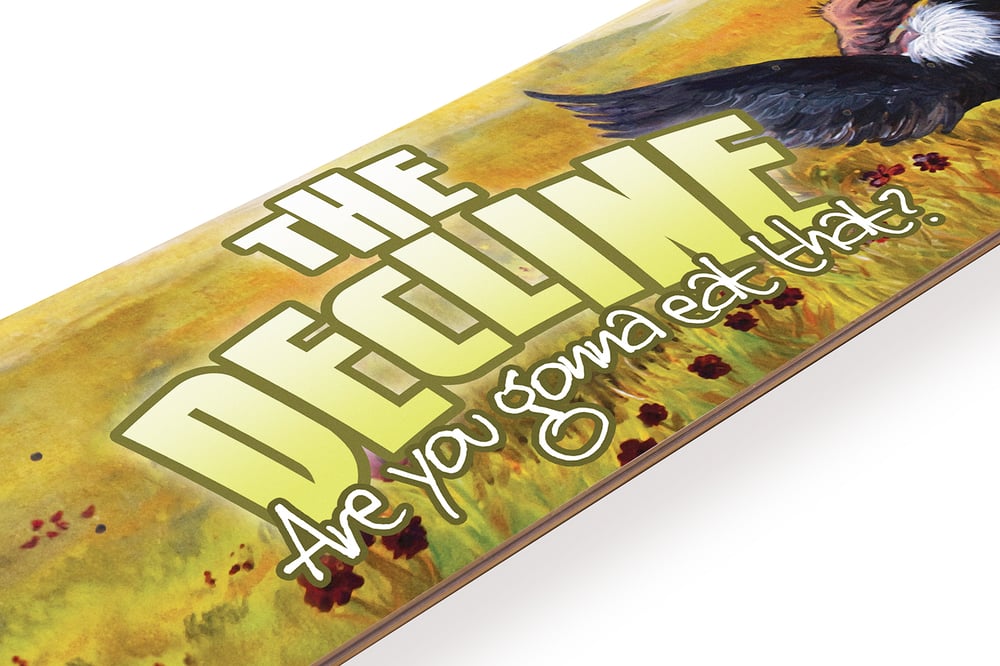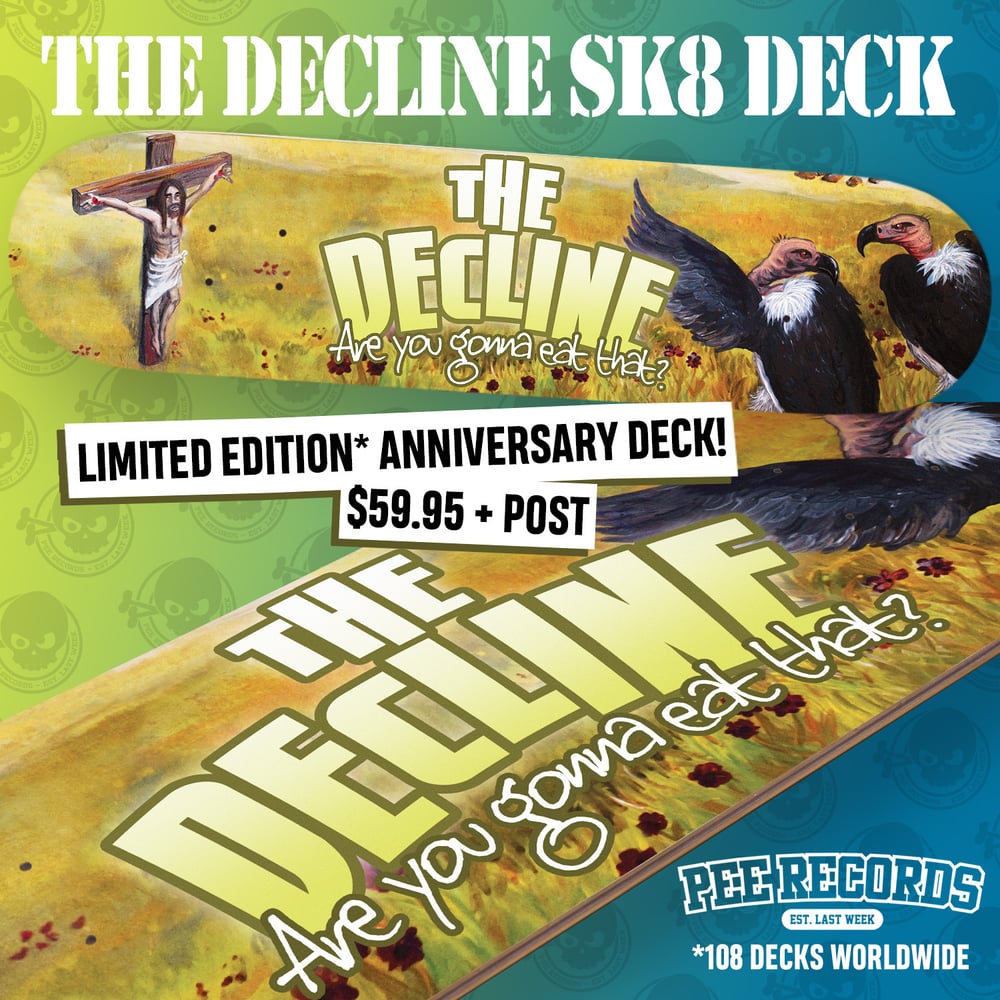 It's the 10th anniversary of our second album Are You Gonna Eat That's release, and the 1 year anniversary of Pat learning to pop shove-it, so we have teamed up with our Aus and US label friends Pee Records and Thousand Islands Records to bring out a super limited release skateboard deck!
The deck is adorned with the original album art by Dominique Rae, and is constructed entirely of repurposed wood from the actual rooftop mentioned in the song Rooftops!
We're only pressing 100 worldwide so grab one while you can! Trucks, wheels & bearings sold separately.
Are You Gonna Eat That picture disc vinyl also available from The Decline & Pee Records