Vinyl 7" Split EP - The Decline vs Local Resident Failure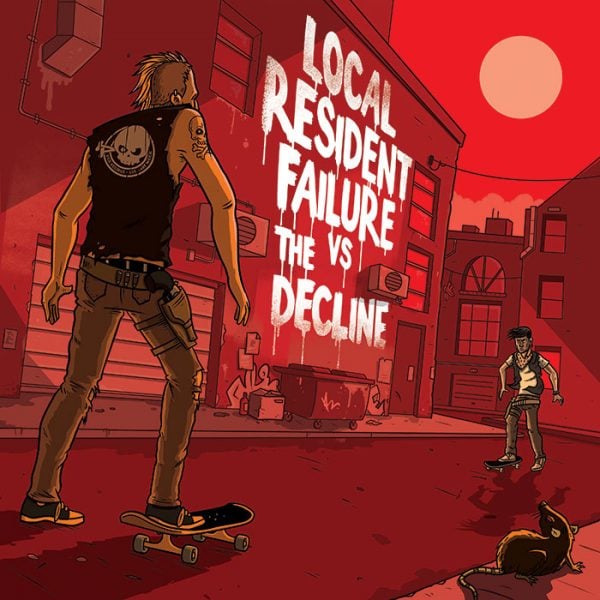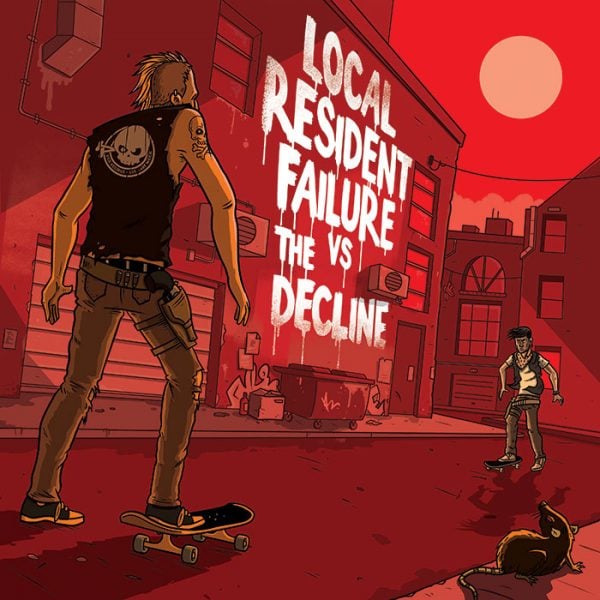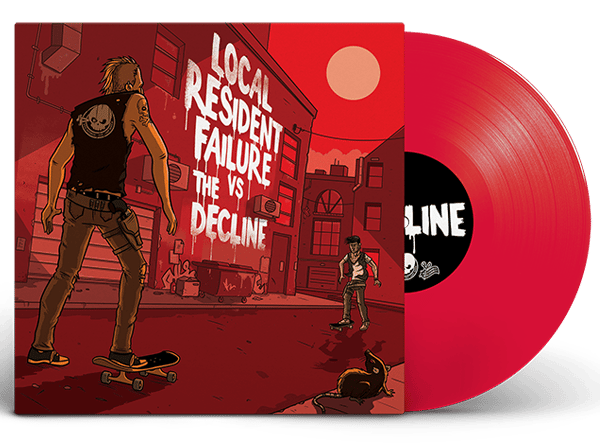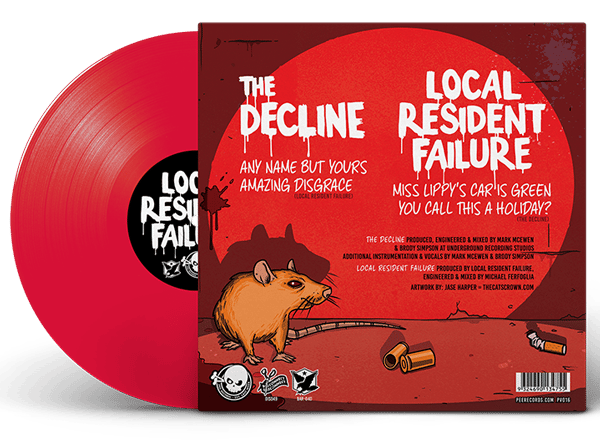 This limited Edition split EP with our dearest friends Local Resident Failure features a new track each and a cover of each others song from a previous album! Pressed on opaque pink vinyl.
facebook.com/thedeclinemusic facebook.com/localresidentfailure
Pressing: 500 x opaque pink vinyl.
TRACK LISTING:
THE DECLINE:
1. "Any Name But Yours"
2. "Amazing Disgrace" (from "A Breath Of Stale Air")
LOCAL RESIDENT FAILURE:
1. "Miss Lippy's Car Is Green"
2. "You Call This A Holiday?" (from "Resister")