Vinyl 12" Album - "Flash Gordon Ramsay Street" - Swan Black vinyl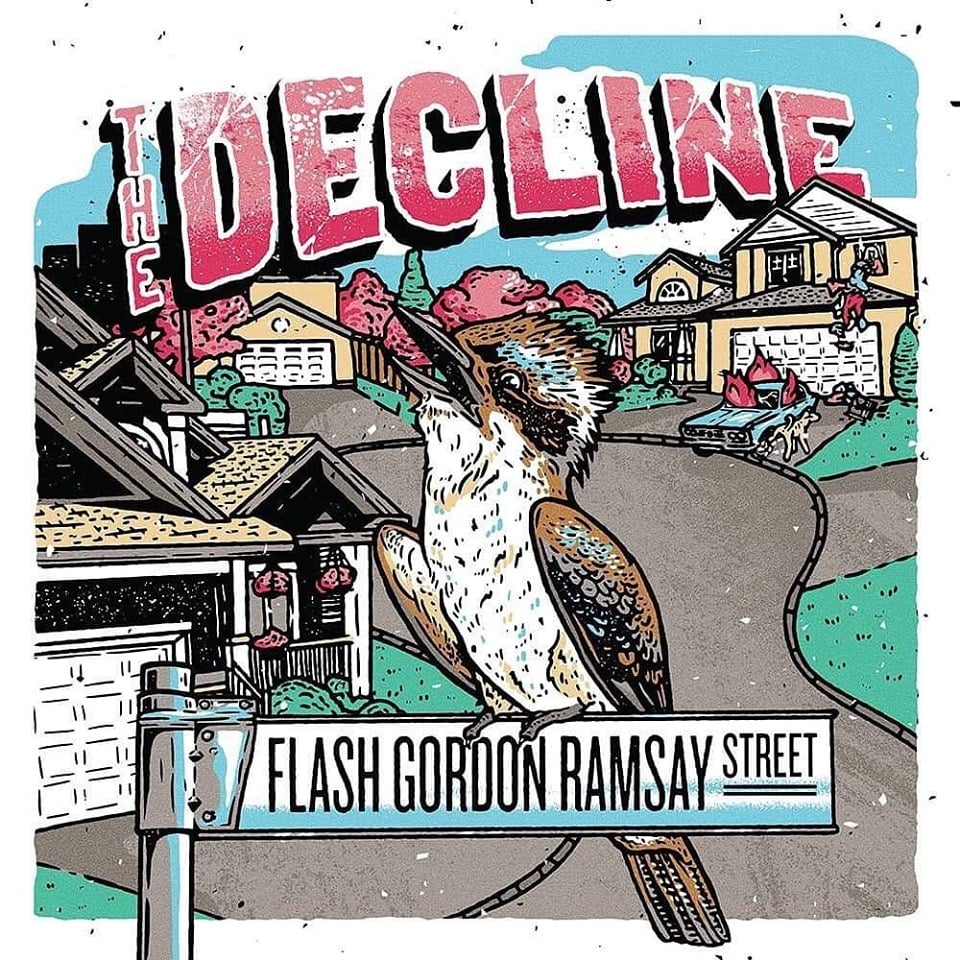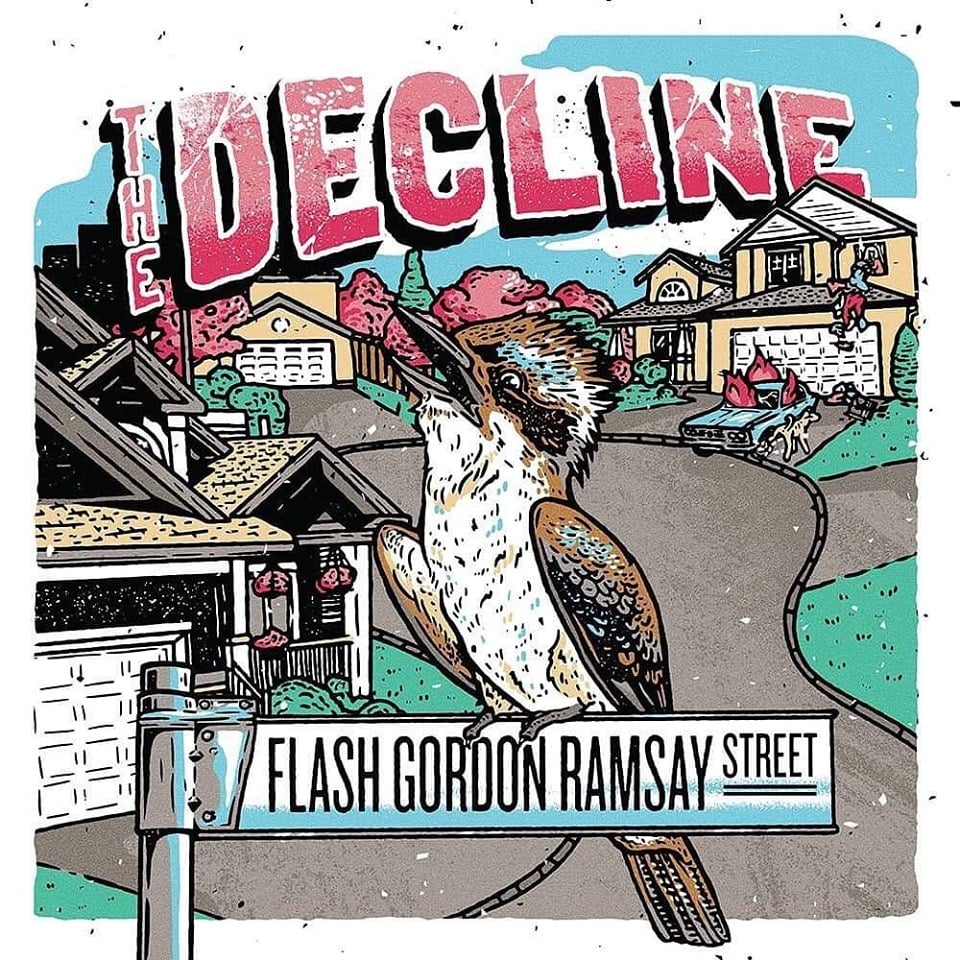 Our latest album Flash Gordon Ramsay Street on vinyl, colour selection of "Pink Galah", "Swan Black" or "Corella White". CD bundle available.
The Decline are back with a collection of 17 punchy tracks ranging in length between just 5 seconds and 4 minutes on their new album 'Flash Gordon Ramsay Street'. The album takes inspiration from subjects ranging from recipe's for vegan buffalo wings, the property market vs. smashed avocado and Zelda gaming tips all the way to philosophical Marxist understandings of false consciousness. Pat Decline pins the main album themes down to "loss, moving on and letting go, identity, mortality and friendship. There's a lot of references to a bunch of our favourite things like The Legend of Zelda, food, the ocean, and the fun times we have had getting in a van and playing skate punk."
Pressing:
100 x Opaque "Black Swan"
150 x Opaque "Pink Galah" (SOLD OUT)
150 x Frosted Clear "Corella White" (SOLD OUT)
200 x Transparent "Kingfisher Blue" (European Variant) (SOLD OUT)
PLEASE NOTE: Vinyl colours may vary from mockup image displayed.